Since the 2008 vintage, a range of twelve GIMBLETT GRAVELS red wines have been independently selected to represent GIMBLETT GRAVELS and assist key opinion formers in:
gaining a perspective as to where GIMBLETT GRAVELS wines stand in a given year;
charting the evolution and progression of the wines from our unique terroir, still less than 35 years old.
A very limited number of Annual Vintage Selection packs are created and then sent to key wine writers/influencers around the world.
Independent selection of the wines has been seen as key to the process –  members are invited to submit wines for consideration and these are then blind tasted by an independent selector of standing.
To date, all 12 vintages have been selected by, Sydney based Master of Wine,  Andrew Caillard MW.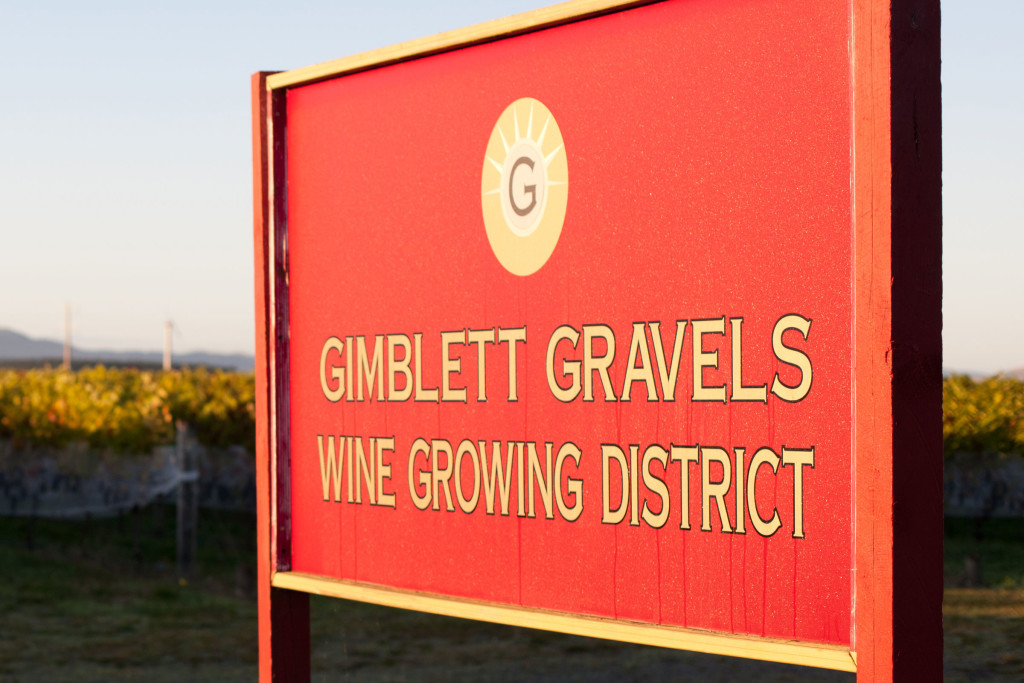 Dishing the Dirt - Annual Vintage Selection 2018
Join Rebecca Gibb MW and Trinity Hill winemaker Warren Gibson as they dig deep into the Gimblett Gravels, revealing the 12 reds that made the cut for the 2018 Annual Vintage Selection.
2021 Annual Vintage Selection
This vintage comprises 6 blended reds and 6 Syrahs, as follows:
2021 Craggy Range Sophia
2021 Elephant Hill Hieronymus
2021 Elephant Hill Stone Merlot, Malbec, Cabernet Franc, Cabernet Sauvignon
2021 Mission Estate Jewelstone Antoine
2021 Saint Clair James Sinclair Malbec
2021 Squawking Magpie The Nest
2021 Craggy Range Le Sol
2021 Pask Declaration Syrah
2021 Sacred Hill Deerstalkers Syrah
2021 Smith & Sheth CRU Omahu Syrah
2021 Stonecroft Gimblett Gravels Reserve Syrah
2021 Trinity Hill Homage
2020 Annual Vintage Selection
This vintage comprises 8 blended reds and 4 Syrahs, as follows:
2020 Babich Winemakers Reserve Hawkes Bay Merlot
2020 Church Road 1 Cabernet Sauvignon
2020 Church Road 1 Malbec
2020 Elephant Hill Hieronymus
2020 Elephant Hill Stone Merlot, Cabernet Sauvignon, Cabernet Franc
2020 Esk Valley Artisanal Malbec Cabernet Sauvignon Merlot
2020 Mission Estate Jewelstone Antoine
2020 Trinity Hill Gimblett Gravels The Gimblett
2020 Craggy Range Le Sol
2020 Squawking Magpie Stoned Crow Syrah
2020 Stonecroft Gimblett Gravels Reserve Syrah
2020 Trinity Hill Homage
2019 Annual Vintage Selection
This vintage comprises 7 blended reds and 5 Syrahs, as follows:
2019 Elephant Hill Hieronymus
2019 Esk Valley Gimblett Gravels Hawkes Bay Merlot Cabernet Sauvignon Malbec
2019 Esk Valley Great Dirt River Gravels Merlot Malbec Cabernet Sauvignon
2019 Mission Estate Jewelstone Antoine
2019 Pask Declaration Merlot
2019 Squawking Magpie The Nest
2019 Trinity Hill The Gimblett
2019 Craggy Range Le Sol
2019 Craggy Range Syrah Gimblett Gravels Vineyard
2019 Mission Estate Jewelstone Syrah
2019 Smith & Sheth CRU Heretaunga Syrah
2019 Squaawking Magpie Stoned Crow Syrah
2018 Annual Vintage Selection
This vintage comprises 6 blended reds and 6 Syrahs, as follows:
2018 Elephant Hill Hieronymus
2018 Mission Estate Jewelstone Antoine
2018 Saint Clair Pioneer Block 17 Plateau Cabernet Merlot
2018 Squawking Magpie Gimblett Gravels Cabernet Sauvignon
2018 Trinity Hill The Gimblett
2018 Villa Maria Ngakirikiri
2018 Elephant Hill Stone Syrah
2018 Smith & Sheth CRU Heretaunga Syrah
2018 Smith & Sheth CRU Omahu Syrah
2018 Stonecroft Reserve Syrah
2018 Trinity Hill Homage Syrah
2018 Vidal Legacy Syrah
2017 Annual Vintage Selection
This vintage comprises 6 blended reds and 6 Syrahs, as follows:
2017 Craggy Range Te Kahu
2017 Mission Estate Reserve Cabernet Sauvignon
2017 Sacred Hill Special Selection Helmsman Cabernet Sauvignon
2017 Smith & Sheth CRU Cantera Cabernets Tempranillo
2017 Squawking Magpie SQM Cabernets Merlot
2017 Trinity Hill The Gimblett
2017 Elephant Hill Airavata Syrah
2017 Elephant Hill Stone Syrah
2017 Smith & Sheth CRU Heretaunga Syrah
2017 Squawking Magpie Gravels Syrah
2017 Trinity Hill Homage Syrah
2017 Vidal Estate Soler Syrah
2016 Annual Vintage Selection
This vintage comprises 8 blended reds and 4 Syrahs, as follows:
2016 Babich Irongate Cabernet Merlot Franc
2016 Babich The Patriarch
2016 Craggy Range Sophia
2016 Mission Estate Jewelstone Antoine
2016 Sacred Hill Special Selection Helmsman
2016 Saint Clair Gimblett Gravels Premium Cabernet Merlot Malbec
2016 Stonecroft Cabernet Sauvignon
2016 Vidal Legacy Cabernet Sauvignon Merlot
2016 Craggy Range Gimblett Gravels Vineyard Syrah
2016 Esk Valley Winemakers Reserve Gimblett Gravels Syrah
2016 Sacred Hill Special Selection Deerstalkers Syrah
2016 Vidal Legacy Syrah
2015 Annual Vintage Selection
For the first time, a very limited number of Annual Vintage Selection sets are available for purchase. Presented in a specially designed wooden box, this collector's case comprises a bottle of the dozen wines selected for the 2015 Annual Vintage Selection, as follows:
2015 Babich The Patriarch Cabernet Sauvignon Merlot Malbec
2015 Babich Irongate Cabernet Merlot Franc
2015 Mission Estate Reserve Cabernet Merlot
2015 Sacred Hill Brokenstone Merlot blend
2015 Stonecroft Cabernet Sauvignon
2015 Te Awa Single Estate Merlot Cabernet Sauvignon
2015 Villa Maria Reserve Cabernet Sauvignon Merlot
2015 Craggy Range Le Sol Syrah
2015 Ka Tahi Rangatira Reserve Syrah
2015 Sacred Hill Deerstalkers Syrah
2015 Trinity Hill Gimblett Gravels Syrah
2015 Vidal Reserve Syrah
2014 Annual Vintage Selection
This vintage comprises 5 blended reds and 7 Syrahs, as follows:
| | |
| --- | --- |
| BLENDED REDS | SYRAHS |
| Craggy Range Sophia 2014 | Craggy Range Le Sol Syrah 2014 |
| Mission Estate Jewelstone Antoine 2014 | Esk Valley Winemakers Reserve Syrah 2014 |
| Squawking Magpie SQM Cabernets Merlot 2014 | Sacred Hill Deerstalkers Syrah 2014 |
| Trinity Hill The Gimblett 2014 | Squawking Magpie Stoned Crow Syrah 2014 |
| Villa Maria Reserve Merlot 2014 | Trinity Hill Gimblett Gravels Syrah 2014 |
|   | Vidal Reserve Syrah 2014 |
|   | William Murdoch Syrah 2014 |
|   | |
2013 Annual Vintage Selection
This vintage comprises 7 blended reds and 5 Syrahs, as follows:
| | |
| --- | --- |
| BLENDED REDS | SYRAHS |
| Beach House Cabernet Franc 2013 | Craggy Range Le Sol Syrah 2013 |
| Mills Reef Elspeth Cabernet Sauvignon 2013 | Esk Valley Winemakers Reserve Syrah 2013 |
| Newton Forrest Cornerstone Cabernet Merlot Malbec 2013 | Mission Estate Jewelstone Syrah 2013 |
| Squawking Magpie SQM Cabernet Sauvignon Merlot Cab Franc 2013 | Te Awa Syrah 2013 |
| Trinity Hill The Gimblett 2013 | Vidal Legacy Syrah 2013 |
| Vidal Legacy Cabernet Sauvignon Merlot 2013 | |
| Villa Maria Braided Gravels Organic Merlot 2013 | |
|   | |
2012 Annual Vintage Selection
This vintage comprises 5 blended reds and 7 Syrahs, as follows:
BLENDED REDS
SYRAHS       
Alluviale Merlot Cabernet Sauvignon 2012

Craggy Range GIMBLETT GRAVELS Vineyard Syrah 2012
Babich The Patriarch Malbec Cabernet Sauvignon 2012
Mission Estate Reserve Syrah 2012
Babich Irongate Cabernet Merlot Franc 2012

Sacred Hill Deerstalkers Syrah 2012
Unison Selection Cabernet Sauvignon Merlot 2012

Squawking Magpie Stoned Crow Syrah 2012
Villa Maria Reserve Cabernet Sauvignon Merlot 2012

Unison Syrah 2012
 
Villa Maria Reserve Syrah 2012
 
Trinity Hill GIMBLETT GRAVELS Syrah 2012
 
2011 Annual Vintage Selection
This vintage comprises 8 blended reds and 4 Syrahs, as follows:
| | |
| --- | --- |
| BLENDED REDS | SYRAHS |
| Babich The Patriarch 2011 | Squawking Magpie Stoned Crow Syrah 2011 |
| Craggy Range Te Kahu 2011 | Vidal Legacy Series Syrah 2011 |
| Esk Valley Winemakers Reserve Merlot Malbec Cabernet Sauvignon 2011 | Villa Maria Reserve Syrah 2011 |
| Mills Reef Elspeth Cabernet Merlot 2011 | William Murdoch Syrah 2011 |
| Newton Forrest Stony Corner 2011 | |
| Sacred Hill Brokenstone 2011 | |
| Sacred Hill Helmsman 2011 | |
| Trinity Hill The Gimblett 2011 | |
2010 Annual Vintage Selection
This vintage comprises 9 blended reds and 3 Syrahs, as follows:
| | |
| --- | --- |
| BLENDED REDS | SYRAHS        |
| Babich Irongate Cabernet Merlot 2010 | Crossroads Winemaker's Collection Syrah 2010 |
| Babich The Patriarch Cabernet Merlot 2010 | Mills Reef Elspeth Syrah 2010 |
| Craggy Range Sophia Merlot Cabernet 2010 | Trinity Hill Homage Syrah 2010 |
| Esk Valley Winemaker's Reserve Merlot, Malbec, Cabernet Sauvignon 2010 | |
| Mission Estate Jewelstone Merlot Cabernet Franc 2010 | |
| Newton Forrest Cornerstone Merlot Cabernet 2010 | |
| Sacred Hill Brokenstone Merlot Cabernet 2010 | |
| Sacred Hill Helmsman Cabernet Merlot 2010 | |
| Villa Maria Reserve Merlot 2010 | |
2009 Annual Vintage Selection
The 2009 Annual Vintage Selection comprises 8 blended red wines and 4 Syrahs:
| | |
| --- | --- |
| BLENDED REDS | SYRAHS |
| Babich The Patriarch Cabernet Merlot 2009 | Craggy Range GIMBLETT GRAVELS Vineyard Syrah 2009 |
| Craggy Range Sophia Merlot Cabernet 2009 | Sacred Hill Deerstalkers Syrah 2009 |
| Mills Reef Elspeth Cabernet Merlot 2009 | Squawking Magpie Stoned Crow Syrah 2009 |
| Montage Wines Alluviale Merlot Franc 2009 | Trinity Hill Homage Syrah 2009 |
| Newton Forrest Cornerstone Cabernet Merlot 2009 | |
| Sacred Hill Helmsman Cabernet Merlot 2009 | |
| Te Awa Cabernet Merlot 2009 | |
| Trinity Hill The Gimblett Cabernet Merlot 2009 | |
2008 Annual Vintage Selection
The 2008 GIMBLETT GRAVELS Annual Vintage selection comprises 5 blended red wines and 7 Syrahs:
| | |
| --- | --- |
| BLENDED REDS | SYRAHS |
| Church Road Cuve Merlot 2008 | Craggy Range GIMBLETT GRAVELS Vineyard Syrah 2008 |
| Church Road Reserve Merlot Cabernet 2008 | Sacred Hill Deerstalkers Syrah 2008 |
| Craggy Range The Quarry Cabernet Merlot 2008 | Squawking Magpie Stoned Crow  Syrah 2008 |
| Esk Valley Merlot Cabernet Sauvignon Malbec 2008 | Trinity Hill GIMBLETT GRAVELS Syrah 2008 |
| Trinity Hill The Gimblett Cabernet Merlot 2008 | Two Gates Vineyard Syrah 2008 |
| | Unison Syrah 2008 |
| | Vidal Syrah 2008 |