About William Murdoch Wines
William Murdoch Wines is a family owned business. The company is a boutique supplier of fine wine producing limited quantities of elegant, organic wines.
The vineyard is certified organic: Biogrow 5144
Our Gimblett Gravels vineyard was planted in 1999 and a winery established on the site in 2007.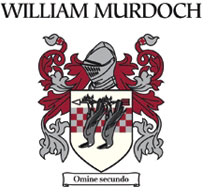 Year First Grapes Crushed
2009
Own Vineyard GG
15 Hectares
Varieties
Cabernet Franc, Cabernet Sauvignon, Merlot, Malbec, Syrah
Winemaker
Jenny Dobson/Brett Murdoch